Negotiation Team Bios - Palmdale

Melissa Drucis
Hi! I'm Melissa Drucis, a labor relations representative in Palmdale, California and I am excited to be a part of the negotiating committee. I look forward to partnering together to negotiate a successful agreement. I have been with Lockheed Martin for almost 18 years and love working in Human Resources and Labor Relations. I have worked all over the country during my time with Lockheed Martin, but my favorite role is my current one in Palmdale.

My motto is "make a positive difference for at least one person every day."
When I am not at work, I spend time with my awesome family and friends and my two nephews, Caleb and Isaac. I like to travel, visit new places and take lots of pictures along the way! I also like to run, watch movies and sporting events (especially Penn State Football), listen to music and spend time outdoors. I love California and all the beautiful places to visit here!
---

Michael Ghanadian
Hi! My name is Michael Ghanadian. I am a labor relations representative in Fort Worth and one of the company's negotiating committee members for the 2018 Lockheed Martin and IAM labor contract. I look forward to partnering with the IAM negotiating committee to collectively set our business up for success in the future and deliver to meet our customer expectations. Although I live out in Texas, I am a native Southern Californian. For fun, I enjoy taking advantage of all the activities throughout Fort Worth, like the zoo and museums, but I also enjoy going back to Southern California to spend time with my family.
---

Mario M. Henderson
Greetings! I'm Mario M. Henderson, a labor relations representative in Palmdale, California and a member of the negotiating committee for the contact covering employees in the Antelope Valley.
It is truly an exciting time to be a part of Team Aero and I'm blessed to support a group of experienced and passionate team members as we work collaboratively with the IAM to craft an agreement that benefits IAM employees, their families and the entire Lockheed Martin community.
I'm a native Floridian and a proud graduate of Florida Agricultural & Mechanical University. Family is the foundation of who I am personally and professionally. I'm a proud uncle, brother, middle child and friend. I enjoy international travel and spent time in Ghana, Israel, Brazil, China, Mexico and the United Arab Emirates.
Dale Kelly
Hi! I'm Dale Kelly, the director of

Labor Relations for Lockheed Martin Aeronautics. I'm supporting the 2018 IAM labor contract covering employees in Marietta, Palmdale, Clarksburg and Meridian. My first negotiations experience took place in 1990 and I've enjoyed the negotiations process ever since! I'm honored to represent Lockheed Martin and look forward to working with the IAM in developing a fair, competitive agreement that positions the business in a positive way for the future.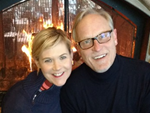 For a little bit about me, I'm married to a human resources guy. We love the outdoors, college basketball, chicken wings and Bruce Springsteen. We have a blended family with three wonderful kids, three grandchildren (all very handsome boys) and have plans to adopt a Portuguese Water Dog puppy in 2018. My faith, my family and my friends bring joy and meaning to my life.

---

Janna Messmann
Hi! I'm Janna Messmann and am the manager of the Labor Relations team in Palmdale, California. I am one of Lockheed Martin's chief spokespersons on the company's negotiating committee for the 2018 IAM labor contract.
I have been a Lockheed Martin employee for almost 9 years. I started my career as a Skunk, and accepted opportunities to work in Maryland and Texas before returning back to Palmdale in late 2015. I'm looking forward to partner with the IAM as we work together to develop an agreement that positions the Skunk Works for future success.
I grew up in Miami, Florida and am one of five daughters. My husband, Jeff, and I were married in 2015. We're self-proclaimed "foodies" and love to travel. We keep a running bucket list of places to visit and foods to eat!
---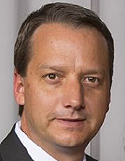 Tim Seager
I'm currently the Programmed Depot Maintenance manager for the U-2 program in Palmdale, California. I've been with the company for over 10 years and started on the shop floor as a master painter. During my 25 years in the aerospace industry, I've had the chance to work on the B-2, Predator and the U-2. I am currently working on my bachelor's degree through Colorado Technical University. I was born in upstate New York, grew up in Colorado and moved to the Antelope Valley in 1992. I am looking forward to working with the negotiations committee.

---

Scott Simmons

Hi, my name is Scott Simmons. I am a Manager for F-35 Fabrication in Palmdale, CA. I started my career with Aeronautics in 2001. In my current position

I enjoy working with the team and giving them the tools they need to be successful. I have had the opportunity to gain experiences on multiple programs and within multiple functions.
My wife Kellie and I have been lifelong childhood friends, and have been married for 22 years. We have two children, and enjoy spending time outdoors during California summers.